When upgrade MacOS into 10.15(Catalina) under installing Trend Micro Security for Mac(TMSM), TMSM function will become unstable.
If you want to upgrade MacOS, uninstall TMSM first.
Confirmed notification: " Unable to Start Protection" message will appear.
Also, you see following message.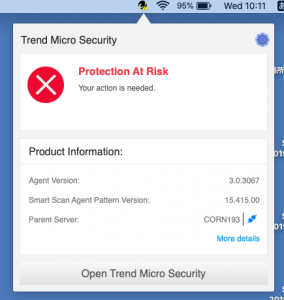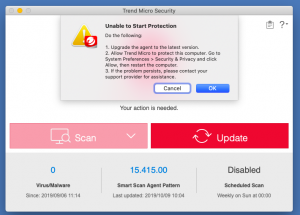 Countermeasure: Manual Uninstall of TMSM (Japanese Page)
Uninstall procedure is not confirmed by ACCC even if the process was presented by Trend Micro Corp.
Please uninstall TMSM on your own responsibility You have to back-up your personal important file into external HDD or CD media beforehand.