We have changed the default selection for the SharePoint and OneDrive sharing range when you "Copy Link" in Microsoft 365 from "All users (anyone who knows the link can edit it)" to "Users with existing access rights".
Please refer to the screenshots below and change the selection according to the scope you wish to share.
*The default value when "copying a link" has been changed, and the default value when sharing a file on a chat between individuals in Teams may also change as a result.
In addition, the default values for other Microsoft 365 applications and functions may also change in the future, so please be careful when changing the public range settings when sharing files again.
*Please note that changing the default values will not change the accessibility of items that have already been shared.
(SharePoint)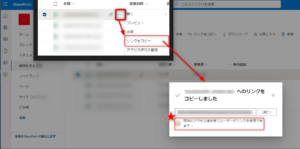 (★ Clicking on "Users with existing access rights use the link >" will allow you to select the scope of other sharing.)
(OneDrive)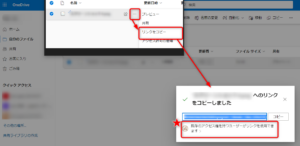 (★ Clicking on "Users with existing access rights use the link >" will allow you to select the scope of other sharing.)